SCMS - Caring for You!
SCMS President - Sean M. Daley, M.D.
Sean M. Daley, M.D. was honorably installed by Florida Medical Association President & SCMS Past President, Michael Patete, M.D. as the Medical Society's 98th President on March 19, 2021.
Dr. Daley is a board-certified anesthesiologist with the practice of Sarasota Anesthesiologist, P.A. medical group located in Sarasota.
Dr. Daley graduated from St. George's University School of Medicine. He completed an internship at Atlantic City Medical Center and his residency at the New York University Medical Center. He also completed a fellowship training at Duke University Medical Center. READ MORE...
SCMS Delegation attends FMA 2021 Annual Meeting
The weekend of July 30 - August 1, 2021, SCMS delegation to the Florida Medical Association House of Delegates met at the Hilton Orlando Bonnet Creek Resort for their 2021 Annual Meeting. Our delegates are: Drs. Jody Abrams, William Adams, Wadi Gomero-Cure, Stacy Greeter, Jenny Kosman, Cory Weitzner and FMA President, Michael Patete.
May 2022 bring you good health, happiness and prospirity!
As we head into the new year of 2022, SCMS Board of Governors would like to thank each of you for your valued membership. Members are the foundation of the Medical Society and we are grateful for the opportunity to represent and serve the physicians in Sarasota County. We look forward to the new year!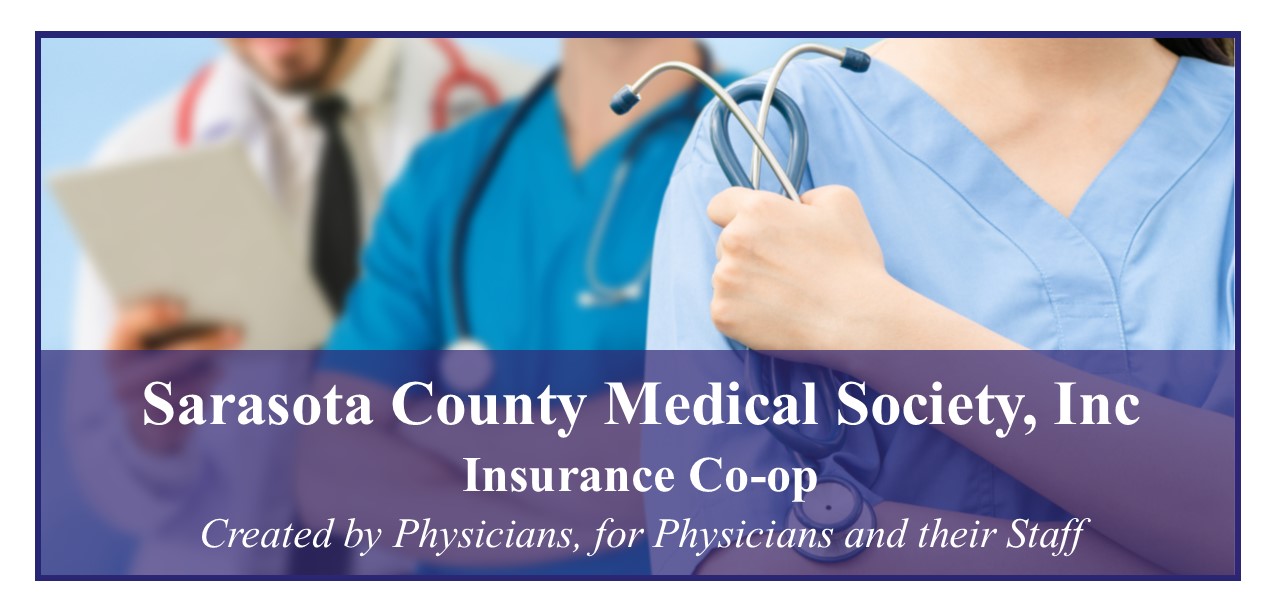 SCMS offers a Health Insurance Trust for members only, managed exclusively by
Barrett, Liner,
Buss & Company. For more information,

click here