SCMS - Caring for You!
N

eed CME Credits?

W

e've Got You Covered!!
Earn 6 CME Credits while enjoying every minute!!
| | |
| --- | --- |
| | |
| SCI-BRAIN SEMINAR | CME DAY |
SCMS CELEBRATING WOMEN IN MEDICINE
The Medical Society celebrates Women in Medicine by recognizing the contributions and successes of female physicians. The number of women in medicine is steadily increasing, and women comprise nearly a third of all U.S. physicians and half of all U.S. medical students.
SCMS understands the many challenges female physicians face in balancing a career and personal issues. We celebrate the many women in medicine who are proving that you can do it ALL!! Need a female doctor? Browse our list.
MEMBER ACCOLADES - We salute our members for their dedication to Medicine!
Jody Abrams, M.D.

was recently appointed as a participant of the Florida Medical Association Leadership Academy

Julio Gonzalez, M.D. is a candidate for the FL House of Representatives District 74
Robert Lastomirsky, M.D.

serves as an elected Delegate to the American Medical Association (AMA)

Michael Patete, M.D.

serves on the Florida Medical Association Board of Governors; Secretary of FMA Political Action Committee

Alissa Shulman, M.D. was recently elected as a Department of Surgery Representative for the Medical Executive Committee at Sarasota Memorial Hospital
SCMS President Hugh Windom, M.D. was recently featured in SRQ's July 2013 issue as a Modern Day Pioneer of Medicine; He has 20+ years as a Univ. of South Florida faculty member
SCMS & CE BROKER PARTNERSHIP
Rest assured all of your continuing medical education courses are fulfilled with your CE Broker's Professional Subscription account. SCMS has partnered with CE Broker to provide our members that additional peace of mind when it comes to your licensure renewal.
SCMS and CE Broker are guiding our members through the process of recording CME courses in the new tracking database. In doing so, we have provided additional information related to your CE Broker account for your review. More...
WE NEED YOUR E-MAIL ADDRESS...
We need all emails for each member with a CE Broker Professional Subscription account. The account cannot be activated without a valid email address.
PLEASE NOTE: All CME compliance notifications will be sent to the e-mail address you have provided to CE Broker. If there are any changes to this address, please remember to make your change in your CE Broker account. To send your information to us, just click HERE
T
hink Pink
October is National Breast Cancer Awareness Month and the Medical Society wants to save more lives by increasing awareness of this disease.
Monthly examinations have proven to be instrumental as early detection of breast cancer is the KEY to survival! We urge all women to schedule your annual mammogram and not be afraid to endure a tiny pinch that could ultimately save your life! All mammograms are covered by insurance plans and there are several organizations such as the American Cancer Society and National Breast Cancer Foundation that will provide access to free mammograms for uninsured women. There is no reason to forgo this annual procedure. Special Notice: A new report from the American Cancer Society finds that death rates from breast cancer in the US have dropped 34% since 1990.
The Sarasota County Medical Society would like to remind you to take control of your health and THINK PINK!
If you have been diagnosed with cancer, we urge you to schedule an appointment with your primary physician as soon as possible. After your diagnosis your doctor may refer you to one or more specialist. For your convenience, we have included a team of specialists who all provide a form of treatment for breast cancer. They are members of the Medical Society… SCMS Think Pink Specialists
Diagnostic Radiologist – A physician trained at interpreting X-rays or other forms of imaging that look into the body for clues of a medical condition.
Medical Oncologist - A physician who specializes in the diagnosis and treatment of cancer.
Pathologist - A physician who checks tissue samples under a microscope. They determine whether cancer is present, its size, whether the surgery removed all the cancer, and how many lymph nodes have cancer, if any. The pathologist also reports the stage of a cancer.
Plastic Surgeon - A physician who specializes in state-of-the-art breast reconstructive techniques.
Radiation Oncologist - A physician who specializes in cancer treatment using radiation therapy.
Surgeon - A physicianwho specialize in the surgical removal of breast tumors or a breast. These doctors may also perform biopsies to diagnose or treat the cancer.
OPTACOMP CHECKS ARE IN
The Medical Society and Professional Benefits Insurance are excited to announce that OptaComp Workers' Compensation checks have been delivered!
SCMS members who are participants of the OptaComp Workers' Compensation program have received their annual dividend checks this month and we're pleased to announce the refunds are even larger this year! More...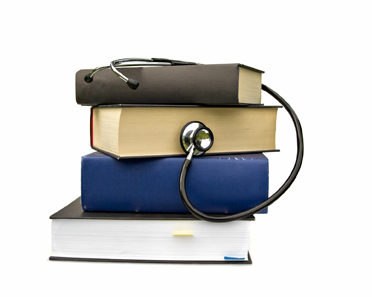 LICENSURE RENEWAL APPROACHING
The 2014 licensure renewal date is approaching and we want to remind you of a few things related to this process. 1) All continuing medical education (CME) credits must be reported to CE Broker for compliance; 2) You must complete a minimum of 40 credit hours in which (2) must include "Prevention of Medical Errors". More information...
SCMS CME DAY
SAT. NOV. 9TH
More Information... Click Here